Dashboard Indicator Warning Lights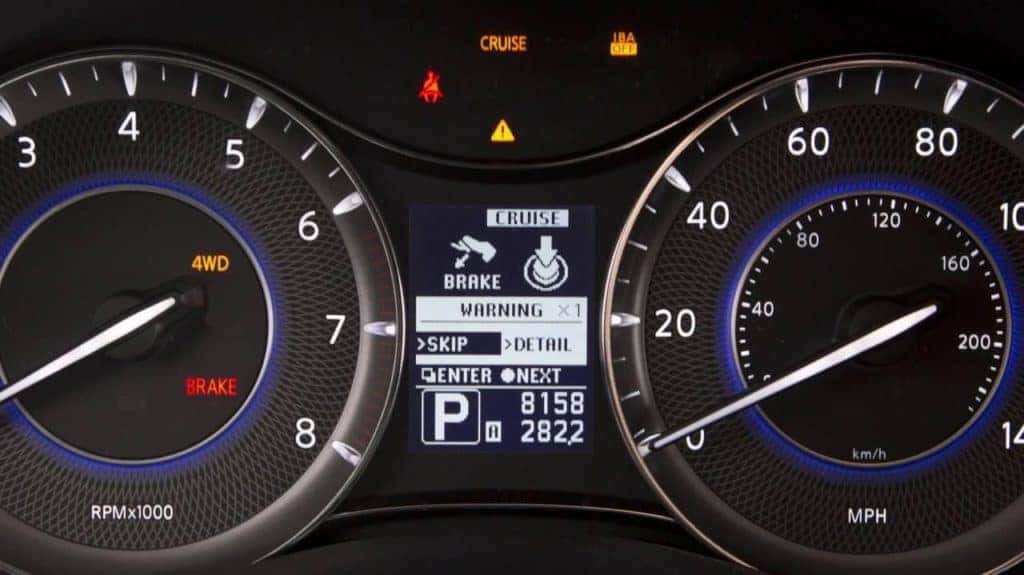 Large Variety of INFINITI Dashboard Warning Lights
Depending on the INFINITI you've purchased, there are potentially as many as 20 to 22+ different forms of indicator lights you may see in your car's dashboard. They range from the Anti-lock braking system warning lights to the Vehicle Dynamic Control (or "VDC) OFF Indicator lights. In the 2019 INFINITI QX60, the drive'rs manual supplies information regarding 20 different warnings or indicators with potentially as many as 22 different forms of lights. Whereas with the 2019 INFINITI Q50, you may need to decipher as many as 22 different warnings with as many as 24 different types of lights.
As a result, we've built this guide for you so that you can feel more comfortable driving your car without any worries.
At the same time, you don't need to get too worried when you see these warnings for the first time. INFINITI vehicles are some of the safest and most technologically advanced vehicles today. These indicator warning lights are probably just informing you in advance of some of your vehicle's many systems and their functions. If one of them comes on during normal operation, it may be a message from your car's diagnostic system that something needs to be checked out. In so, feel free to give us a ring to our service department here at Jackie Cooper INFINITI and we'll let you know what to do.